SOURCE
By Alan Sculley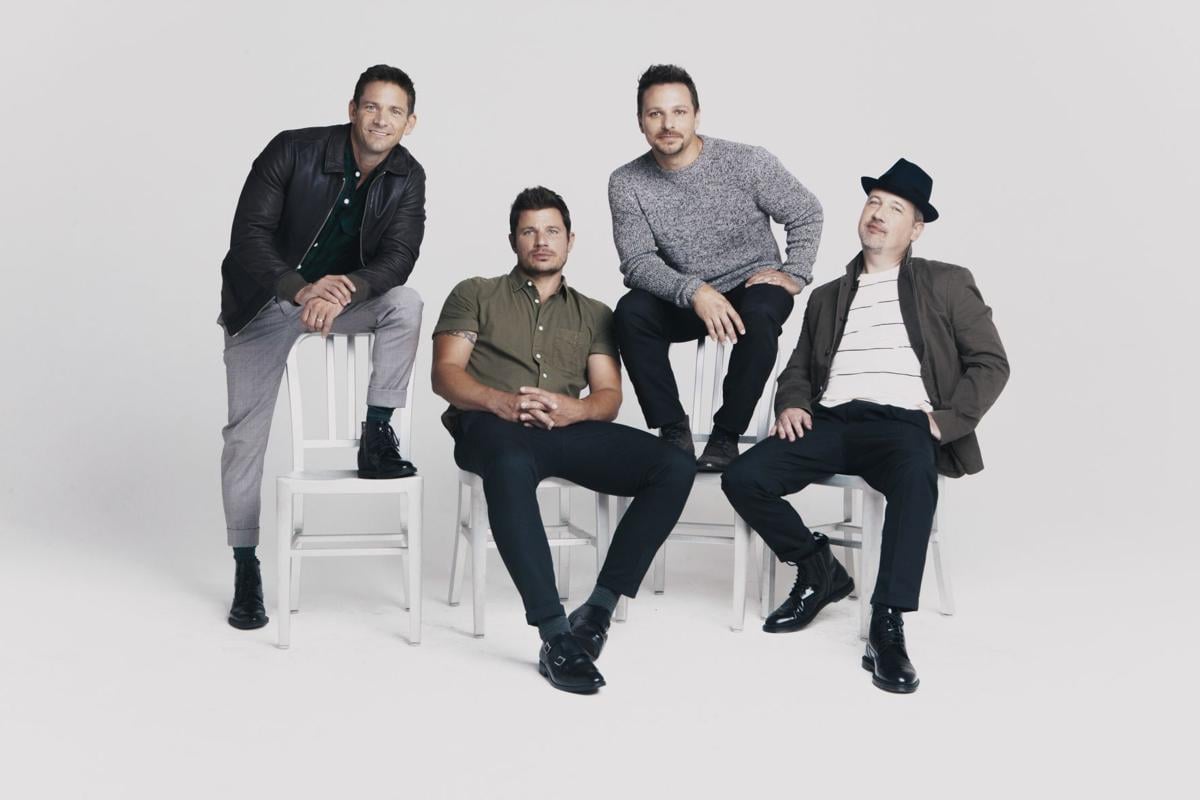 Don't expect a bunch of lasers, explosions or other high-tech special effects in the 98 Degrees holiday show, coming to Borgata Hotel Casino & Spa 9 p.m. Saturday, Nov. 25. That's the word from singer Drew Lachey.
"With this one being a holiday tour, it's more of an intimate setting," Lachey says. "In the past, we've done amphitheaters or arenas and things like that. Now we're doing more theaters, which lends itself better to the kind of show we're trying to build. So you'll hear some of our hits people would expect to hear at a 98 Degrees show, but a lot of it is based on our new Christmas album ('Let It Snow') and our first Christmas album."
Timing played into the decision to do a Christmas album for 2017. It's the 20th anniversary of the first 98 Degrees album, a self-titled effort, and Lachey said the group wanted to do something to mark the milestone. But writing and recording a studio album of new material in time to do a tour this year would have been difficult. So a long-awaited follow-up to the group's 1999 album "This Christmas" emerged as a viable option.
"For us, the Christmas album that we did, I think it was 18 years ago, we are extremely proud of that as a whole, musically and just production-wise, content-wise, tone, and it was very well-received," Lachey says. "So we thought, let's build on that."
"Let It Snow" is a timeless sounding Christmas album, sticking mainly to the kind of orchestral-flecked arrangements of "Mary, Did You Know," "O Little Town Of Bethlehem" and "Have Yourself A Merry Little Christmas" that are common to Christmas albums. But some elements help "Let It Snow" stand out from many other holiday releases. For one, the group covers a few songs that rarely pop up on such albums, including the Beach Boys' "Little St. Nick" and Joni Mitchell's "River."
The group also makes the bold move of doing "Let It Snow" and "The First Noel" a cappella, a setting that really allows the foursome's vocal talents and sophisticated harmonies to shine. These performances are highlights of the album for Lachey.
"I think the a cappellas really, really stand out on this one," he says. "I think with the vocal arrangements in general, the four of us are stronger as performers and singers now, so we're able to get together and get really good, powerful harmonies going."
In Lachey's case, he points to several projects he did between 98 Degrees activities that helped him develop as a performer. Initially marketed as a teen pop act, the foursome of Lachey, his brother, Nick Lachey, Justin Jeffre and Jeff Timmons did very well in their first stint together. After notching a gold album with a self-titled debut, the 1998 second album, "98 Degrees and Rising," topped 4 million copies sold, while the 2000 album, "Revelation," was a double-platinum hit.
Then in 2001, the group went on a hiatus that lasted more than a decade, before the foursome reunited in 2012 and returned to action with the 2013 album "2.0."
Each of the group members took on their own projects during the hiatus, with the Lachey brothers getting considerable attention for their ventures.
Nick Lachey released a pair of solo albums (2003's "SoulO" and 2006's "What's Left of Me"), but his biggest impact came when he and former wife Jessica Simpson starred in the popular MTV reality television series "Newlyweds: Nick and Jessica." Nick Lachey later went on to host the a cappella singing competition show "The Sing Off" during its run from 2009 until 2014.
Drew Lachey, meanwhile, saw his profile grow considerably in 2006 when he won the second season of "Dancing with the Stars" with partner Cheryl Burke.
In between his season on "Dancing with the Stars," Drew Lachey landed parts in two notable Broadway musicals — "Rent" in 2005 and "Monty Python's Spamalot" in 2008.
While he feels "Dancing with the Stars" was a fantastic experience — so much so that he talked brother Nick to compete on the reality show this season – doing the Broadway shows remain a high point for Lachey, who performed in plays when he attended the School for Creative and Performing Arts in his home town of Cincinnati during his high school years.
"When I got the opportunity to start auditioning for shows, I was terrified. I'm not going to try and lie about that, because I have so much respect for Broadway performers," Lachey says. "I was like 'Oh, I'm in over my head. There's no way I can compete with these people.' And then I started getting call backs and booking shows. And next thing you know, I'm working with these people I had admired for so long and growing as an actor, as a performer. Some of my greatest artistic relationships and friendships have come from people I did Broadway with. So it really is the (accomplishment) I'm most proud of in my life, (the work) I've done on Broadway."