SOURCE
By: James Wood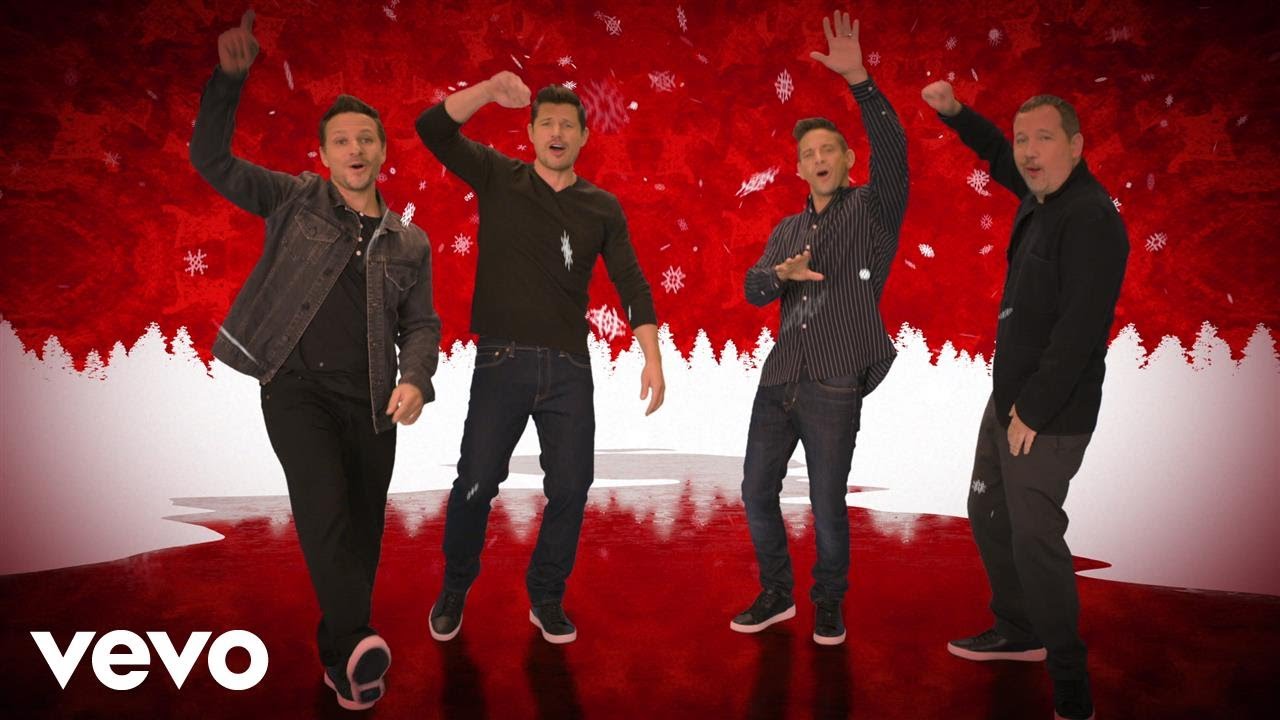 ast year, the group
98 Degrees
(which features Nick Lachey, Jeff Timmons, Drew Lachey and Justin Jeffre) released their critically-acclaimed Christmas album,
Let It Snow
. It was followed by a seasonal tour that showcased the group's signature R&B-laced, four-part harmony on Christmas songs both past and present.
This holiday season, the foursome is back on the road with a brand new holiday show that highlights songs from both Let Is Snow as well as seasonal favorites from their first Christmas album, This Christmas, and some of the biggest hits spanning their more than 20 year career.
AXS recently spoke with Nick Lachey about the new 98 Degrees tour, his favorite Christmas memories and more in this exclusive interview.
AXS: How has the new 98 Degrees tour been going?
Nick Lachey: It's been great. We started in Canada and then went to the West Coast and are now making our way East. We did it last year and had such a great time that we thought why not take it out again. It was fun to put together a little bit of a different show than last year, and the crowds and their response have been great. We've been having a blast.
AXS: What can fans expect this time around?
NL: It's a similar vibe to last year but a very different show. It's a great blend of holiday songs, including songs from both of our Christmas records, all mixed with the classic 98 Degrees songs people have come to expect from us over the years. It's a great balance of both. Since it's the holidays, people are in a great mood and are getting into the spirit, so it makes for a fun evening.
AXS: In your opinion, what makes a great Christmas song?
NL: A great song is a combination of melody, lyrics message and performance. But when you write original Christmas songs it's a little bit trickier. There are so many great Christmas songs that have set the bar to a certain level. You're also a little pigeon-holed in what you can talk about, but that's the challenge of it. For our song, "Season of Love," we knew we wanted it to be about peace, love and the idea of why can't we feel this way all year along. Why does it only have to be at Christmas?
AXS: What are some of your best memories of Christmas when you were growing up?
NL: As a kid, I remember how my family would always go to midnight Christmas Eve services at my church. I was always excited about staying out late and knowing that once you came out of the service, it was Christmas. I remember there was one particular night when we came out of the service and it was snowing. It couldn't be any more perfect.
AXS: This year marked the 20th anniversary of the group's album, 98 Degrees and Rising. When you look back now with so much perspective what thoughts come to mind?
NL: I remember we were just catching fire as a group and it was a whirlwind rollercoaster. We were able to experience a lot of very cool things. At the time, I don't think we appreciated them as much as we do now. Given the perspective of 20 years, we're very blessed to still be doing this and that our fans still support us.
AXS: Did you always know you wanted to have a career in music?
NL: I did. I went to a performing arts school and was lucky to have music every day in school. It helped nurture a love for me. I wasn't sure if I believed it would ever work out, but I always knew I wanted to have a career in music because it was something I enjoyed.
AXS: Are there any other projects you're currently working on for 2019?
NL: My wife and I are currently working on a project that I'm not at liberty to discuss but it's something we're very excited about. I'm sure the group will also be on the road again next year performing. I've been lucky to be able to work in so many different capacities and go into every year with an open mind and seeing where it takes me. There's always something new and exciting coming down the pipeline.
AXS: Of all the highlights of your career thus far, is there one thing that stands out to you as most memorable?
NL:
Very early on, we had a chance to work with
Stevie Wonder
for a project called "Mulan," and the song "True to Your Heart." As an artist, it's a bucket list item to work with someone like Stevie Wonder. It's not something a lot of people get to claim and we got to do it very early in our career. I remember he was such a gentleman and a great champion for us. I look back on that experience with a lot of fondness. It still resonates with me.