SOURCE'
Azure Hall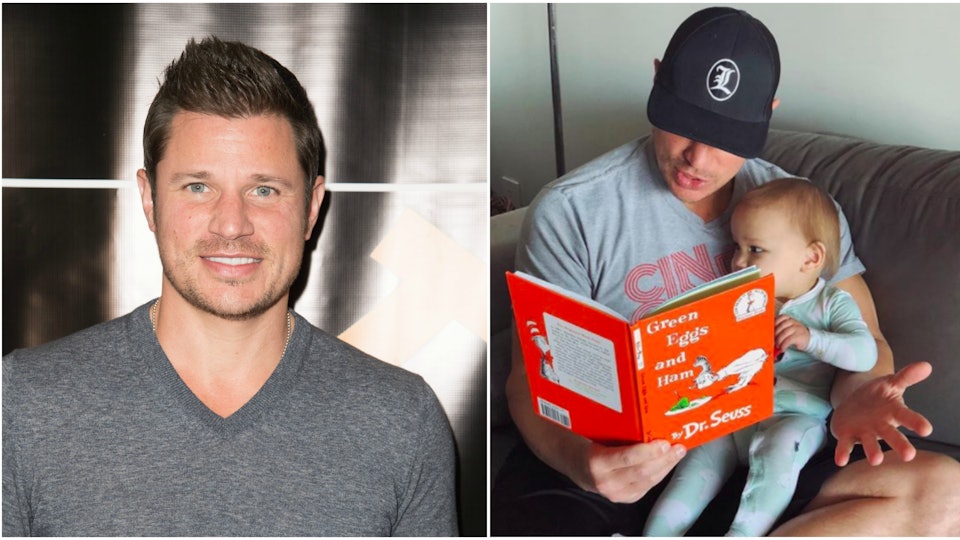 There are some pretty shocking statistics out there when it comes to literacy in the U.S. Forty-five million Americans read at or below a fifth-grade level, according to
Parents.
In an effort to raise awareness of this problem,
Nick Lachey is helping kids learn to read
. For Lachey it starts with cracking open a copy of
Secret Pizza Party
and extends to involving others in outreach efforts to combat illiteracy.
While many of us picture childhoods filled with cute little book shelves and cozy story-times, literacy rates have long been an issue for adults who missed out on early reading. The literacy rate in the U.S.
hasn't improved in a decade
, according to the Huffington Post, and the National Assessment of Adult Literacy reported that 14 percent of adult Americans read at a "below basic" literacy level and 29 percent only at a "basic" reading level. These and other shocking numbers are motivation to do something about poor reading levels across the country.
In an attempt to raise awareness, Nick Lachey partnered with the nonprofit The Literacy Project and long-time champion of literacy, Pizza Hut, to read with children at his local elementary school who may miss out on regular story time.
Lachey, a father of three
, told
Parents
that reading isn't as commonplace in some homes as it is in his own. Rather than let those children suffer from lack of access to reading material, he took matters into his own hands.