It's been three years since Nick Lachey tied the knot with Vanessa. Since then, the gorgeous couple has welcomed one adorable baby boy in September 2012.
And seriously, their son Camden is the cutest. Just look at this family: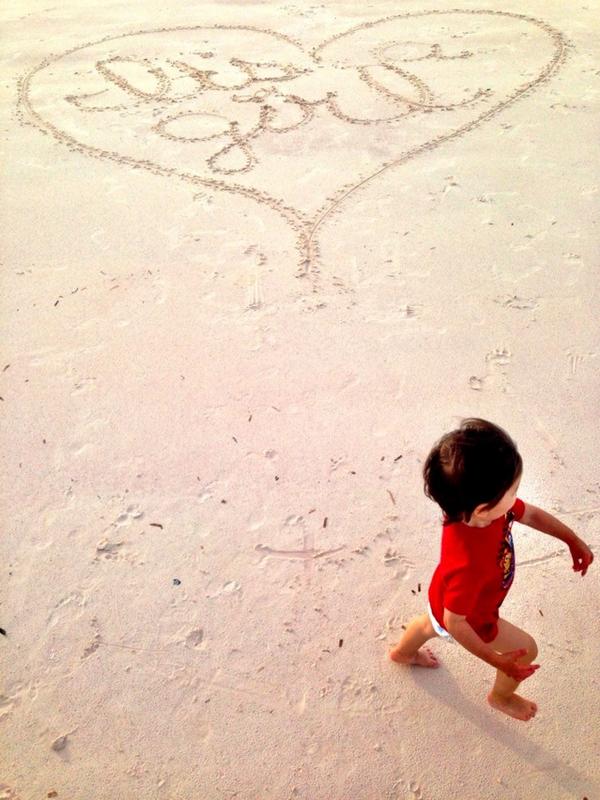 "It's a girl" a heart in the sand declared while little Camden makes a run for (always the mark of a good big brother).
Can't wait to meet the next adorable member of the Lachey family!